Arts education for All students, Empowering students for their future, and Opening doors to possibility!
The arts are essential to providing an excellent education for all of our students. CPS Fine Arts, through diverse and inclusive paths, collaborative partnerships, and high-quality experiences; provides opportunities so that all students can achieve.
Create
Perform
Produce
Present
Respond
Connect
The arts have always served as the distinctive vehicle for discovering who we are. Providing ways of thinking as disciplined as science or math and as disparate as philosophy or literature, the arts are used by and have shaped every culture and individual on earth. They continue to infuse our lives on nearly all levels—generating a significant part of the creative and intellectual capital that drives our economy. The arts inform our lives with meaning every time we experience the joy of a well-remembered song, experience the flash of inspiration that comes with immersing ourselves in an artist's sculpture, enjoying a sublime dance, learning from an exciting animation, or being moved by a captivating play.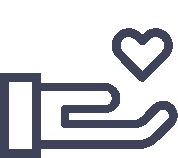 "Giving is not just about making a donation, it's about making a difference...the arts make a difference"